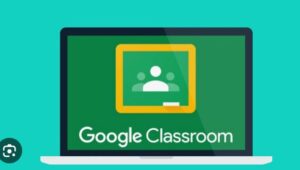 I enjoyed the process of developing the course prototype. At first, I was a little worried because I had never used anything like this before, even in Covid I had only used google slides. Although I was unsure of what it would take to develop a course, I was excited to try something new. I appreciated that the weeks scaffolded each other, and not only did it make creating the prototype not seem like such a big assignment, but it also introduced me to new technology I might not have tried using. I found that each week I was able to add something to make my prototype better and more engaging.
Being able to apply this assignment to my own classroom was a game-changer for me in this course. I wanted to create something that I could see myself using with my students. However, this also did create some challenges in the design process.
As I have mentioned in previous blogs, I created this course for my grade 1 class. Creating usable technology for young students is always challenging. At times I felt certain parts of the course I would not be able to use- especially the collaboration pieces. I loved seeing how other people made collaborative spaces through different apps but when looking at my own course I did not feel that it would compliment my course in the same way.
I also found the interactive video on LUMI a bit challenging in practice. I thought it was a cool tool but again having quiz questions with reading is difficult, especially for the first part of the year in grade 1.
Despite these challenges, I found I was able to still create a course that I felt included these many important aspects as well as (hopefully) work for my students. I found that creating the initial google classroom was simple and with the help of the ADDIE template I was able to organize the course easily. Adding activities and linking videos, websites, & lumi were incredibly easy. Learning about accessibility made me make sure I slowed down and filled in all the accessibility features LUMI had to offer.
After our class with feedback, I felt reassured that I was on the right track. I told my group I felt that I had not made enough, and it was hard to compare mine to other students who were designing courses for high school. My group made me feel that I had considered the age and skill level of my students and I should not add more just for the sake of having more. They brought up good points about the attention span of a 6-year-old and my courses seemed to work for keeping them engaged in that short amount of time. We spoke about how we each had to take the technology into our own environments and make it work for our learners. The only thing I changed was making sure that I turned on data on my LUMI activities for assessment opportunities.
I found this entire course to be extremely interesting, I have already spoken to several of my co-workers about LUMI and I am excited to try this course in the fall and bring what I have learned about online and blended learning to my school.
Attached is my summary of learning and course walkthrough